Galina Mindlin, M.D., Ph.D

Galina Mindlin, M.D., Ph.D is an Assistant Clinical Professor of Psychiatry in Columbia University, College of Physicians and Surgeons, and the Supervising Attending Physician in the Department of Psychiatry in St. Luke's Roosevelt Hospital Center.
She is Board Certified in psychiatry and neurology and has a Ph.D in neurophysiology and neuropsychology. Dr. Mindlin is the author of numerous articles on a variety of medical topics, and is in private practice in New York City.
For more information, or to make an appointment, please contact us:

Brain Music Therapy Center
330 West 58th Street, Suite 202
New York, NY 10019

Tel: (212) 581-0821
Fax: (212) 581-0821

E-mail: info@brainmusictreatment.com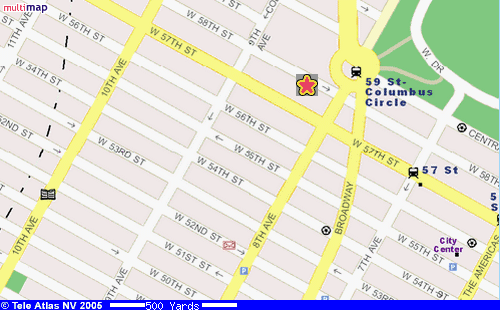 PLEASE VISIT OUR PARTNERS:
Florida:
Dr. George Rozelle
MindSpa Mental Fitness Center
2800 Bahia Vista St. Suite 400
Sarasota, FL 34239
Phone: 941-954-9959
Dr. Karla Umpierre
Doctors and Associates
10305 NW 41st Street, Suite 205
Miami, FL 33178
Phone: 305-718-9800
Dr. Catherine Moritz.,
Michael Cohen, Applied Psychophysiologist
Center for Brain Training
900 US Highway 1, Suite 106
West Palm Beach, FL 33477
Phone: 561-744-7616
New Jersey:
Frederick Kahn, M.D., David Mitnick, M.D.
Center for Neurofeedback and Integrative Health
6 Forest Avenue
Paramus, NJ 07652
Phone: 201-655-7848
Massachusetts:
Dr. Robin Lippert
Cambridge Mind Science Center
1679 Massachusetts Avenue
Cambridge, MA 02138
Phone: 978-502-3448
Illinois:
Dr. David Moore
Integrative HealthPractice
3000 N Halsted Street, Suite 506
Chicago, IL 60657
Phone: 773-327-3238
South Carolina:
Dr. Jim Evans., Jane Price, LPCI
Sterlingworth Center of the Upstate
1200 Woodruff Rd., A3
Greenville, SC 29607
Phone: 864-678-4725
Aimon Kopera, RN, MS, CHT
Qi Mountain
Brain Music Therapy of South Carolina
640 South Main Street, Suite 100
Greenville, SC 29601
Phone: 864-370-2298
Washington, DC:
Daniel T. Merlis, LCSW-C
Brain Music Therapy of Greater Washington
5010 Edgemoor Lane
Bethesda, MD 20814
Phone: 301-718-9700 x4
California:
Orli Peter, Ph.D., DABPS
Clinical Psychology
315 South Beverly Drive, Suite 307
Beverly Hills, CA 90212
Phone: 310-228-3627
Dr. Susan E. Klear, Licensed Psychologist
Dr. Sue Klear
1101 S. Winchester Blvd., Suite L242
San Jose, CA 95128-3901
Phone: 408-249-3270
Texas:
Carol Kershaw, Ed.D.
Bill Wade, M.Div., LPC, LMFT
Institute for Family Psychology
3400 Bissonnet, Suite 267
Houston, TX 77005
Phone: 713-529-4588
Dr. Diana Ghelber, M.D.,
Institute for Advanced Psychiatry
6015 Harris Parkway, Suite 110
Fort Worth, TX 76132
Phone: 817-659-7344
Nancy E. White, Ph.D., Licensed Clinical Psychologist
The Enhancement Institute
1900 St. James Place, Suite 800
Houston, TX 77056
Phone: 713-961-5243
Vladimir Grebennikov, M.D.
A-Care Medical
870 N. Coit Rd., Suite 2660
Richardson, TX 75080
Phone: 972-235-2459
Virginia:
Don DuRousseau, B.S., MBA, Joan Odum Ordmandy MS, LCPC, BCIA-EEG
Human Bionics
190 N. 21st Street, Suite 300
Purcellville, VA 20132
Phone: 540-338-0477
New York:
Deborah Schuessler, Ph.D.
Westchester Center for Neurofeedback and Peak Performance
297 Knollwood Road, Suite 208
White Plains, NY 10607
Phone: 914-285-4924
Steven Kahan, M.S., M.Ed., C.B.M.
Performance Edge
140 W. 79th Street, Suite 1D
New York, NY 10024
Phone: 212-496-5893
North Carolina:
Magdalena Wojdynska, M.D., Lisa Ellis, NF Therapist
Institute for Personal Excellence, P.A.
2304 Wesvill Court, Suite 280
Raleigh, NC 27607
Phone: 919-786-9700
CANADA, Ontario:
Dr. Peter DeShane
The Brain Coach Clinic
332 Central Avenue
London, ON N6A 3P8
Phone: 519-630-9171